Want to Know How to Organize a Fundraising Concert? Here's How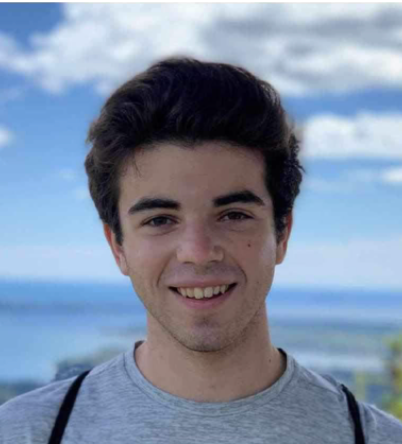 Jack Silvers
Harvard 2025
In March of this year, a friend of mine and I raised $11,000 for the CDC Foundation, a nonprofit organization which supports the efforts of the US Center for Disease Control and Prevention, by staging a benefit concert entitled "Music that Matters." It was an idea that we had been throwing around since last fall, but in February we finally sat down and determined how we could bring our ideas to fruition. The entire process, from the planning stages to the concert itself and the fundraising wrap-up afterward, took about a month and a half. We poured a significant amount of time into the concert, but it was a fulfilling and exciting experience.
Holding a musical performance certainly isn't the only way to raise money for a worthy cause, but if you are musically inclined or know someone who is, a benefit concert is an effective way to generate interest in a charity of your choice. Although it is a significant undertaking — I held my concert during a gap year so I can't speak to the challenge of juggling other extracurriculars — the academic and personal rewards are rich: it is a chance to show off your musical prowess and charitable heart to friends and family, while college admissions counselors speak glowingly of students who take initiative to change the world around them. Plus, the proliferation of streaming technology makes reaching a large audience easier than ever before.
If this description sounds enticing, then here is a basic list of steps in order to make your fundraising dreams come true:
Find a similarly charity-minded friend
While it is certainly possible to organize a concert on your own, the benefits of teaming up with one or more of your peers are manifold. First, from a musical standpoint, bringing in another musician allows for a much more diverse and interesting repertoire than is possible with just a soloist (see step #3 for more on programming). If you choose to go with a dynamic duo for the concert, an ideal instrumentation set-up is a pianist and another instrumentalist, to allow for accompaniment, duets, and solos. However, there are musical options for virtually any combination and number of instruments. Outside of music, finding a partner leads to an efficient delegation of tasks (like the tasks below) and instantly doubles your potential network of donors.
Choose a charity
Once you've set your concert team, a natural next step is to choose the charity that you will fundraise for. This step will give the entire preparation process purpose and direction, as you gain a clear idea of who you will be helping with your work. Choose a cause that matters both to you and the people that you are going to target as donors — in most cases, this will be your immediate circle of family, friends, and peers. Causes that have made the news lately, for instance COVID-19 relief efforts, humanitarian aid to crisis zones, and Stop Asian Hate, can be good choices because people are drawn to what is familiar. When choosing a charity, thoroughly investigate how the organization will use your donation (so that you can explain it to skeptical donors) and check for any specialized campaigns to donate to (in my case, we donated our funds to the CDC's Foundation "Crush Covid" campaign). Still in need of inspiration? Try checking out this article by Nicholas Kristof at The New York Times.
Put together a program
Putting together the program for your concert is one of the most enjoyable parts of the entire process, because it is when the music-lover within you shines through. Try to play to your strengths, while also considering the preferences of your audience. That means if you are a classical music connoisseur, but you expect most of your donors to be teens and young adults, try to work some more contemporary influences into the program. Also consider the abilities of everyone on your concert team, and try to attain a balance of solo, duet, and ensemble pieces. Once you know what you will play, choose a place to write down the program that will be easily distributed. I recommend using Canva or another graphic design platform, but Google Docs or any other text-entry app can also work.
Find a venue
It might seem like this step comes too late in the process, but you want to have a solid idea of what your concert will look like in order to pitch the idea to different venues. Find a space with good acoustics and an open space for you to set up (whether that be a stage or simply a large open room). If you require a piano, that is obviously an important factor to consider as well. My recommendation is to try places that often host musical events, and that you may have personal connections to. This category includes churches and other places of worship, school auditoriums, or even someone's home if that setting suits you. Consider whether you want to invite a live audience, or reach people exclusively through a video stream (using YouTube is an easy way to do this). When reaching out to potential venues, be sure to send them your program and information about your chosen charity.
Spread the word
This step is quite possibly the most important of all. Once you have a program and a venue, you will also have a date in mind for your concert. You have all the details necessary to spread the word and build your audience. A good place to start is social media. Post on Instagram, Facebook, Snapchat, and any other platforms where you are active or can become active. Then, you can conduct more personal outreach to close friends and family. Take advantage of your family email chain! Family members are some of the most likely to turn out for the concert and donate to your cause. You can also ask your chosen venue to help distribute information about the concert through their contact networks. When you post or email, include your program, the link to the charity's website and donation page (this is the most direct way to collect donations), and prominent details about the timing and location of the concert.
Practice!
The old saying rings true: practice makes perfect. Whether you choose to perform songs or compositions that you are already familiar with or learn an entirely new repertoire, try to allocate time each day to practice your program. Throughout the process of planning and organizing your concert, practicing should be a steady fixture in your schedule. If you take music lessons in a group class or with a private teacher, try to seek out their input on the music you will be performing — the more "mini-performances" that you give before the concert itself, the better!
Let the show begin
As the day of your concert nears, post frequent reminders on social media. On the day of, make sure that you arrive at the venue with plenty of time to spare before the concert is set to start. Set up your instruments and recording equipment (make sure to check that all of your performers are visible on the video stream) and determine how you will open the concert. Typically, a nice way to start is by thanking your audience for attending and giving a brief overview of the concert's purpose. More than anything else, have fun!
Finish up your fundraising
Once the curtain falls and your concert is over, the fundraising part of your endeavor doesn't necessarily have to be over. For a few days after the concert, post on social media to try to garner some last-minute small donations. A great way to do this is to post your PayPal or Venmo info on Instagram or Facebook along with a few dollar amounts ($1, $3, $5, etc.) that people can contribute. Once a week or so has passed after the concert, survey how much your donors have contributed to your charity and make sure to send thank you notes to all of your donors.
Hopefully these steps allow you to plan a successful and enjoyable fundraising event! One final tip: make sure to record your concert so that audience members who can't tune in to the live stream can still watch later on. Also, this will give you a proud memory to look back on :)
SHARE THIS