Approaching and Planning Transfer Applications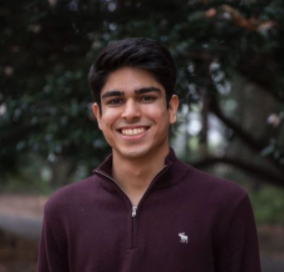 Aman Majmudar
University of Chicago 2024
Transfer applications are generally more difficult. You, not your counselors, must get everything organized to submit your application. Here's a plan that will help you maximize your chances of success:
Be Sure
If you're reading this, you're probably considering transferring. But before you start this process, be sure. Ask yourself these questions:
Do I feel like I don't belong at my university?
Do I feel this way because of something I cannot control?
Do I have nothing to lose by applying for transfer?
Will my happiness and success improve if I transfer?
If you answered yes to most of these questions, you're likely motivated enough to transfer. You will need the motivation for the rigor of this process.
Get Close to Faculty
To stand out as an applicant, you will need excellent letters of recommendation, preferably from professors. You can create a close relationship with them by visiting their office hours and engaging in their research or projects. Initiate this task as early as possible and take it as an extracurricular required for transfer applications. Yet it need not be a task: learning one-on-one from a professor is the best value you can get from any university.
But you might not have such opportunities if you go to a large school. This — and online school — was my situation. So, I befriended the teaching assistants by visiting them every week during office hours. A downside to this alternative is I could not apply to schools that only accepted professors' recommendations.
Take an Impressive Course Load
To affirm to admissions officers that you can succeed at their university, take an extra course or two each academic term. And dedicate your academic year to immersing yourself in academics: you need around a 3.9–4.0 GPA to be a competitive applicant. You may need to work 70 hours a week, which is what I did. But it is worth it.
Pursue Extracurriculars
Contrary to popular belief, you need not have leadership positions in your freshman year to make a competitive transfer applicant.
You can be in only 2–3 clubs, but you should do much more outside school. If you want to major in English, publish your writing. If you want to study pre-med, write a scientific paper. If you want to pursue Finance or Economics, start a business.
Work on Your Essays during the Holidays
Since transfer applications are generally due in March, winter break lets you finish at least a first draft of your essays. Then, you can edit them many times before the due date.
And for writing these essays, the same principles apply (you can read my article on essays): you want to convey how you'll be an asset to your desired college's community. This message can be integrated with the "Why you want to transfer" essay, where you can illustrate the activities you'll pursue as a transfer student.
SHARE THIS