Choosing the Right College as an International Student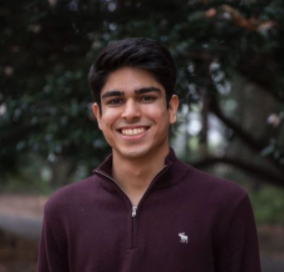 Aman Majmudar
University of Chicago 2024
Choosing the right college in America as an international student—especially without the opportunity to visit—can be difficult. But there are ways to find a college where you'll be happy.
Researching colleges should go beyond rankings: lower-ranked schools can offer superior opportunities to students with certain goals. That's why your goals should be clear to you before starting your college search. What do you want to accomplish from receiving higher education? Do you want to pursue different interests, or have you already started planning for your career? There are schools for all sorts of mindsets. Here's what to consider when researching colleges:
Location Deciding whether you'd like to go to school in the city or country, in the east or west, will narrow your search. The location and weather can influence your college life. Cold winters can elicit Seasonal Affective Disorder, where you feel down because it's always dark and cold. So, if the weather influences your motivation to study, a place like Michigan or Illinois would not be your first choice. And consider that an urban campus will be conducive for networking and finding internships, while a rural campus seems apt for studying and creativity.
Your Goals Do you want to go to college primarily for your career or an intense learning environment? If you're career-oriented, look at colleges with a pre-professional focus. The University of Pennsylvania and Northeastern University might interest you. But if you're leaning toward an intense intellectual environment, look at colleges' Dean's list criteria as a proxy for difficulty. Tufts University, Boston University, and The University of Chicago all have low GPA requirements for the Dean's list, which means they are more rigorous.
Community The social environment—whether the students are stereotyped as nerds, party animals, or hyper-competitive—need not be a factor in choosing your college: student bodies aren't homogenous, so you will find your friend group. But look at the prevalence of Greek life. If most students join Greek life, then the social life outside fraternities and sororities is likely dull. If Greek life is not for you, avoid schools whose social scenes are defined by it.
Current Students You Know Do you know any friends who attend an institution that interests you? While speaking to them will inform you about their student life, you should also reflect on whether you and your friend have similar personalities, hobbies, and interests. If so, then you will likely feel the same way they do about the school. But if you both are very different, ask your friend about the types of students they've met and whether all types seem to do well at the institution.
Graduate Outcomes An easy way to determine where a school's graduates work is through LinkedIn. LinkedIn lets you filter a school's alumni by major, occupation, and company. So, you can know whether attending the school will improve your chances of landing a specific job.
Another possibility is attending a university with a top professional school or graduate program in your desired field. Not only would you likely be able to take classes at that school and meet the faculty as an undergraduate, but graduate schools prefer admitting undergraduates from the same institution. So, if you want to be a writer, attending the University of Iowa, where they have the Iowa Writers' Workshop (the top Creative Writing program in America), would benefit your career.
SHARE THIS